On May 2 - 3, the
Tournament of Saint George
will be held on the beautiful grounds of the
Kolomenskoye Museum-Reserve
in Moscow, Russia. This fifteenth century style competitive jousting tournament will be hosted by
Ratobor Show
, the same group who produced the
first international jousting tournament in Russia
during the Times & Epochs History Festival in 2013, and by jouster/tournament organizer
Dmitry Savchenko
. Dmitry and Ratobor Show also worked together recently to produce the gorgeous
Christmas Tournament in Khrabrovo 2015
.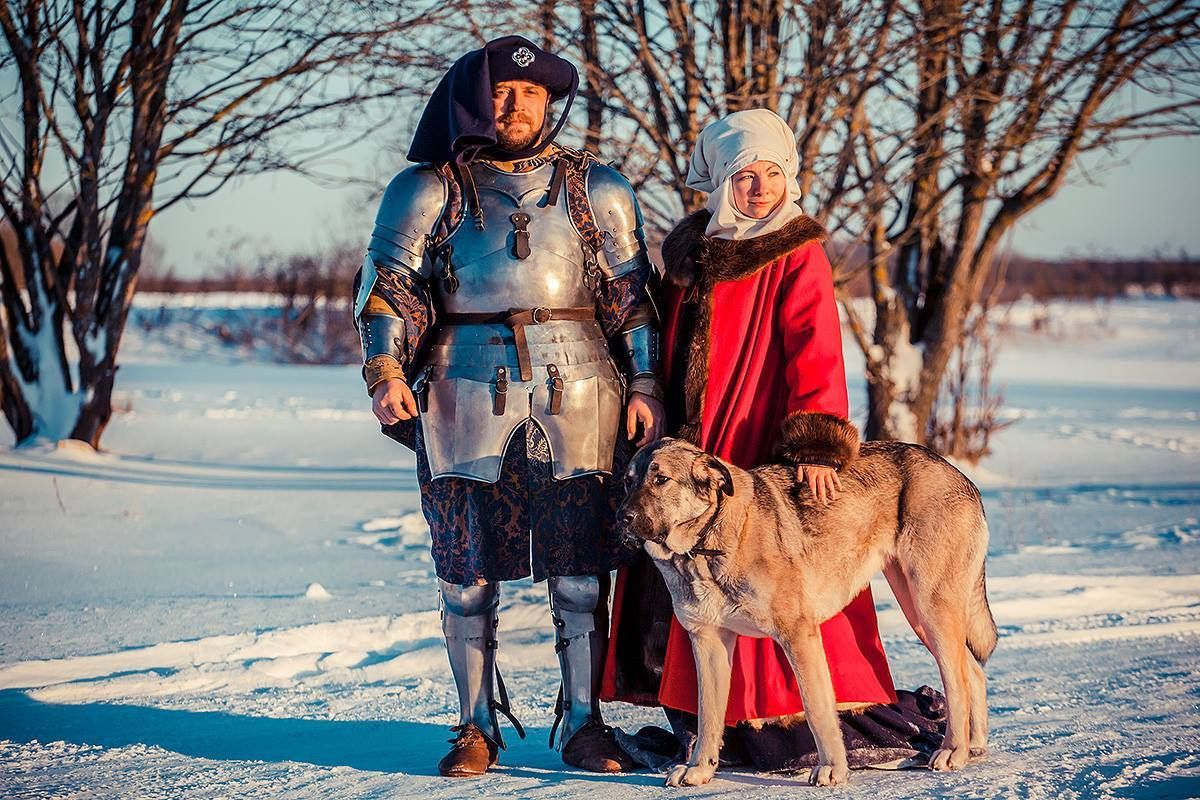 Russian jouster/tournament organizer Dmitry Savchenko and his wife Marina Savchenko
at the Christmas Tournament in Khrabrovo 2015 (photo by Andrew Boykov)
The Tournament of St George will include seven jousters from four different countries: From Canada,
Steve R. Gagnon
; from Germany,
Arne Koets
(who was born in the Netherlands, but lives in Germany); from Norway,
Ivar Mauritz-Hansen
; and from Russia, Alexei Malinin, Sergey Zhuravlev, Victor Ruchkin and
Yuri Bogunov
.
The tournament will involve competitions in solid lance jousting, mounted melee and ground fighting with the poleaxe.
You can find out more about the event on the
Tournament of St George website
and on the
Tournament of St George page
on the
Ratobor Show website
.
Related articles:
Christmas Tournament in Khrabrovo 2015
Jousting at Zhelezny Grad 2014
There are several articles about the
Times & Epochs 2013 Jousting Tournament