The
Arundel Castle International Jousting Tournament
took place in Arundel, England from July 24 - 29, 2012. This was a team tournament with pairs of jousters representing the countries of England, Germany(Holy Roman Empire) and France.
Here are the results as posted on the
Arundel Castle International Jousting Facebook page
:
Day 5 of the tournament. After an outstanding semi-final seeing France beating the Empire by one point, the Tournament Final saw the Imperial Jousting Team facing England in spectacular fashion: England entered to Queen's 'We Will Rock You' while throwing roses and chocolate gold coins into the crowd; the Empire followed to Rammstein's 'Sonne', being heralded in by a stunning fire show.

After an incredibly close final joust, the Holy Roman Empire claimed victory by one point over previously undefeated England and are the Arundel Castle Team Champions 2012. Dom Sewell (ENG) achieved the highest individual score and is the Arundel Castle Individual Champion. Marcus Hamel (FRA) won the Hunting Skills competition. Join us in congratulating the victors!
Holy Roman Empire team members Wouter Nicolai and Andreas Wenzel
(photo by Gene Alcock)
Dominic Sewell (photo by Fiona Gallop)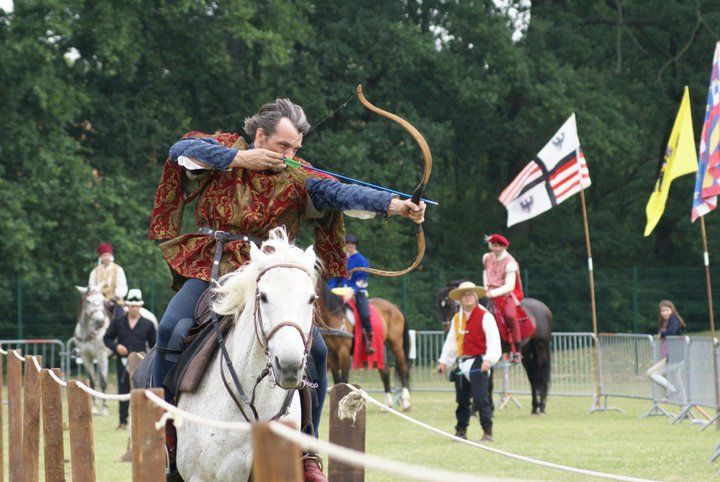 Marcus Hamel (photo from Facebook)
Wouter Nicolai and Andreas Wenzel show off their
prize rings
in front of Arundel Castle (photo from Arundel Castle International Jousting)