The Jousting Life
website was officially launched on February 12, 2012. Today is
The Jousting Life's
third anniversary.
During that first February back in 2012,
The Jousting Life
website received a total of 697 pageviews. Now, the website can get that many pageviews in a single day, and it's continuing to grow. To the jousters, tournament organizers, photographers, videographers and all the others who share with me the information, photos and videos that I use to create articles for The Jousting Life, and to all of you who read those articles and share them with your friends:
Without all of you,
The Jousting Life
could not be what it is today.
To celebrate this anniversary, I thought I'd share a picture from the first joust I ever photographed back in 2008.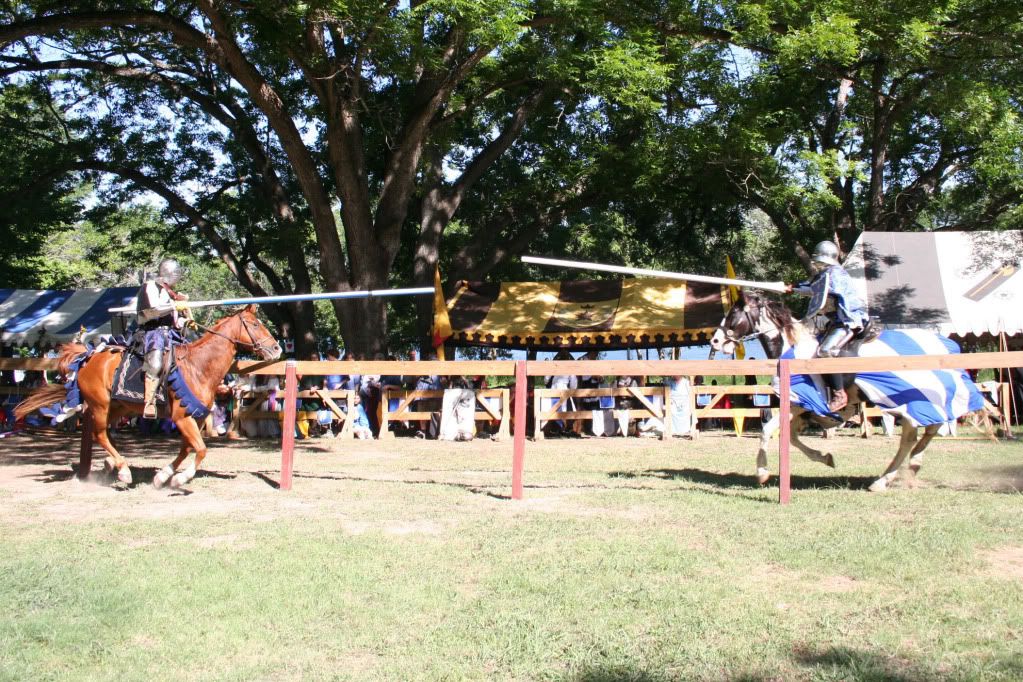 Steve Hemphill on Lucky(left) jousts Dave Wise on Booker(right) during Lysts at Castleton 2008 (photo by Zhi Zhu/The Jousting Life)
And a photo from the first jousting tournament I reported on for
The Jousting Life
in 2012.
Charlie Andrews(left) and Eddie Rigney(right) unhorse each other during the Sherwood Forest Faire Jousting Tournament 2012 (photo by Zhi Zhu/The Jousting Life)
Hopefully, I will be able to report on many more jousting tournaments in the years to come.