Combatant Magazine
is the first online magazine dedicated to Western Martial Artists and Re-enactors.
On right: Combatant Magazine cover October 2013
(photo from Combatant Magazine)
Though almost all of the articles are about ground combat, this month's cover story focuses on the sport of jousting and includes an interview with international jousters Luke Binks and Sarah Hay. Here is an excerpt from the article:
What drew you to jousting?

Luke: I've been interested in Medieval history as far back as I can remember. I believe one of my first introductions to jousting was while watching Ivanhoe(1952) as a kid. I collected knight Lego and made armour out of cardboard boxes – dressing my six-year-old younger brother up so I had someone to hit. My passion for all things medieval never really left me but as I got a little older, into my young teens, my focus shifted away from medieval toys.
Until one fateful day I came across a 14th Century re-enactment group at a local markets. I was 14 at this stage and found grown men dressing in real armour hitting each other with real swords. That spark came back to life and set a fire in me that was going to last until this day. I did re-enactments of foot tournaments with the Knights Order of Lion Rampant(KOLR) for many years before I found jousting. But after seeing Rod Walker and Justin Holland joust at the Abbey Medieval Fair in 2001, I was hooked. I had to give that a go.

Sarah: There are many things that drew me to jousting. A great friend of mine said, 'It's as if everything you've ever done has led you to this point...'
I've always loved adventure. The thrill of jousting certainly is appealing to my need for some adrenalin pumping action. Since a toddler I've always loved dressing up, hence my attraction to 'the look' of jousting, including all the soft kit and the armour itself. I started riding before I could walk and have tried all equestrian disciplines available to me since then. I was very much drawn to jousting as the application of high levels of equestrian skill in a context unlike anything I had experienced before.

From: "Destrier: Jousting in the modern idiom" in Combatant Magazine
To read the entire article, you need to pay either for this issue or a subscription to the magazine, but the rates are very reasonable. You can find out more about the magazine and how buy a single issue or a subscription at the
Combatant Magazine website
.
If you are curious, some of the other articles in this issue are:
"Spotlight on... Kryal Castle, Victoria's newly re-opened medieval themed attraction"

"Mordschlag: Fighting with the Murder Stroke in halfsword"

"Historical Hardcase: William Wallace - Guardian of Scotland"

"Ode to the longsword"

"Fight like a girl"

"The Dragon and the Crow: An excerpt from a novel by TB McKenzie"
The "Events" section also has interesting and informative summaries of HEMA and WMA events around the world. I was especially impressed by what the members of
Forte Swordplay
(referred to in the article as Forte Productions) are working towards with their
HEMA Livestream Series
. I would love to get to the point where jousting tournaments could be streamed live over the internet.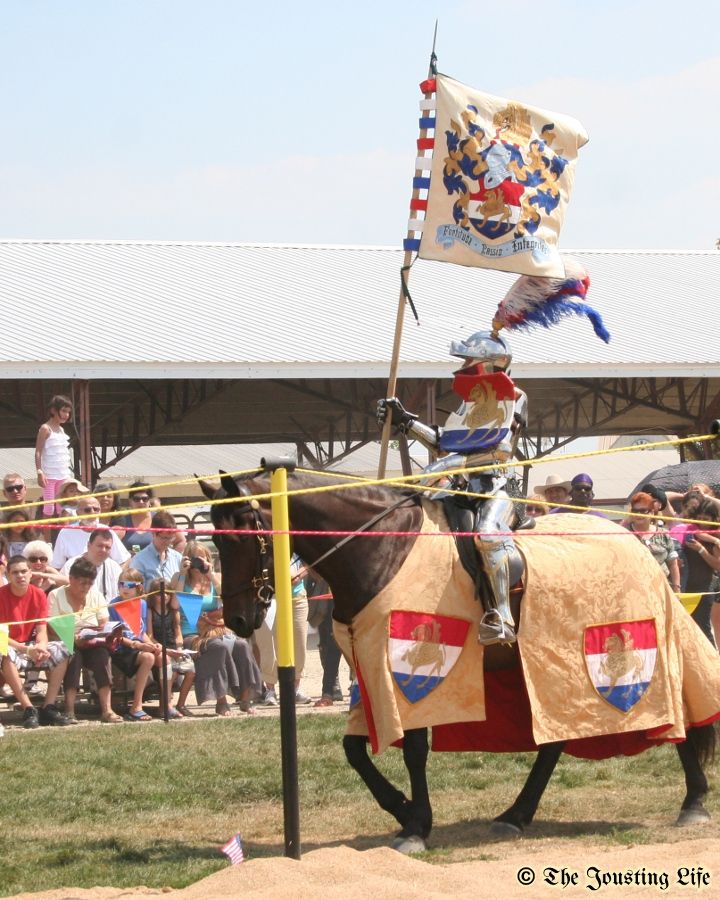 Images from article: Left-Luke Binks(photo by Garry Davenport)
Right-Sarah Hay(photo by The Jousting Life)