The
St Ives Medieval Faire
will take place September 20 - 21 in St Ives, Sydney, Australia. There will be a historical village, a traditional archery range and a birds of prey display, but, of course, the most important feature for those of us interested in jousting will the jousting tournament.
The tournament is based on the idea that the olde world jousters(those from Europe) will be challenging the new world jousters(those from Australia). In addition to the jousting(with shaped solid lances such as those used in
Sankt Wendel
), there will also be a mounted melee. The jousters involved will be:
From the olde world:
Petter Ellingsen from Norway
Arne Koets from the Netherlands
Bertus Brokamp from the Netherlands
From the new world:
Rod Walker
Luke Binks
Andrew McKinnon
Phillip Leitch
For more information about the tournament, check out the
St Ives Medieval Faire website
and
Facebook page
.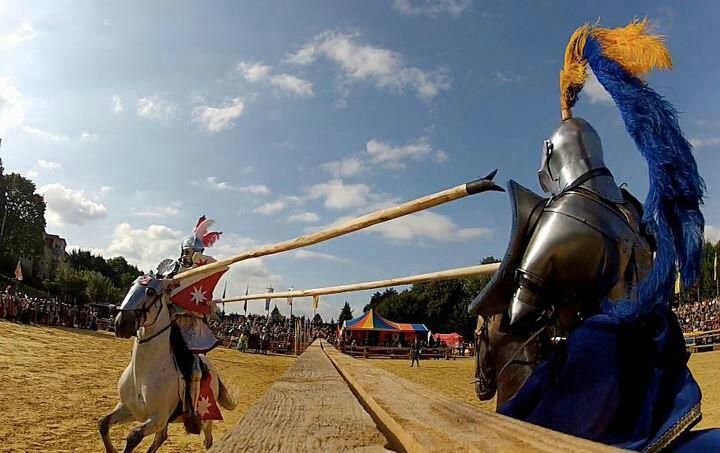 Andreas Wenzel jousts Petter Ellingsen with shaped solid lances
(photo by Ben van Koert/Kaos Historical Media)