A while back, I posted an article on
The Jousting Life
that discussed the strange popularity of images of
snail jousting
in manuscript illuminations. Those images depicted knights jousting against snails. However I recently discovered another historical image of snail jousting which is a little bit different.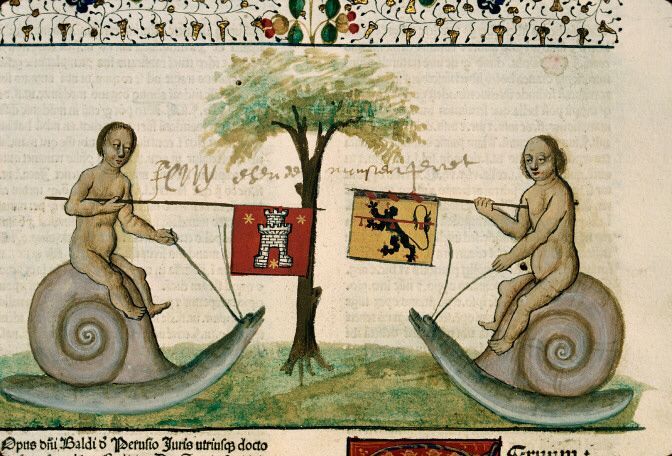 Historical image of Naked Snail Jousting(photo by unknown)
Unfortunately, there was not much information posted with this image. Only the following text:
Beaune - BM - inc. 003, t.III. Baldus de Ubaldis. Lectura super Institutionibus . 1480-1481.
If anyone has more information or even any theories about this image, I would love to hear them.